Whether you seek relaxation or to help with chronic aches and pains, I can adapt techniques to achieve the best for your well being during our session.
I also like to incorporate reflexology, range of motion, stretching and traction into sessions when applicable.
Medical Massage:
There are many reasons to book this session to target your problem areas.
For Example: Sciatica, Frozen Sholder, Tennis/Golfer Elbow, Work/Sport related injuries, etc... No matter if it's a new injury or one from several years ago. You could see instant improvements after your session.
Prenatal Massage:
Custom-tailored to fit the needs of expecting mothers ever changing bodies. Modified with a special thickly padded maternity bolster. Which allows mommy to be the ability to lay face down perfectly comfortable and supported. It enhances the function of muscles and joints, improves circulation, as well as reducing stress and anxiety.
Sports Massage:
This specialized form of massage is used to prepare athletes for peak performance and is given before, during and after sports events. The purpose of sports massage is to prevent injuries by draining away fatigue, reducing muscle tension, relieving swelling, and promoting flexibility. It is primarily used during training for improving athletic performance or for rehabilitation. Sports massage is considered beneficial for athletes at all levels.
Deep Tissue:
A deep tissue massage is used for both pain relief and relaxation. In this massage, the therapist focuses on realigning and loosening deep layers of muscles and connective tissue.
Some people complain about painful "knots" in their back or shoulders. These are rigid tissues in the muscles or tendons, which may be blocking circulation causing inflammation and pain. With a deep tissue massage, these rigid tissues or knots are broken down for pain relief.
Swedish Massage:
Reset your mind and body with this Therapeutic Massage. Varies from light to medium pressure. Using Effleurage, Pertisage, Friction, Tapotement, & Vibrations for a restorative transformation.
Shiatsu:
Shiatsu means "finger pressure" in Japanese. During this type of massage, Shiatsu therapists use firm pressure and muscle manipulation techniques using not only fingers, but also elbows, knees, and feet. This pressure is placed along specific points of your body, called meridians, to release tension.
Reflexology:
Reflexology is the application of pressure to areas on the feet, hands or ears. The theory behind reflexology is that areas of these three areas, correspond to organs and systems of the body.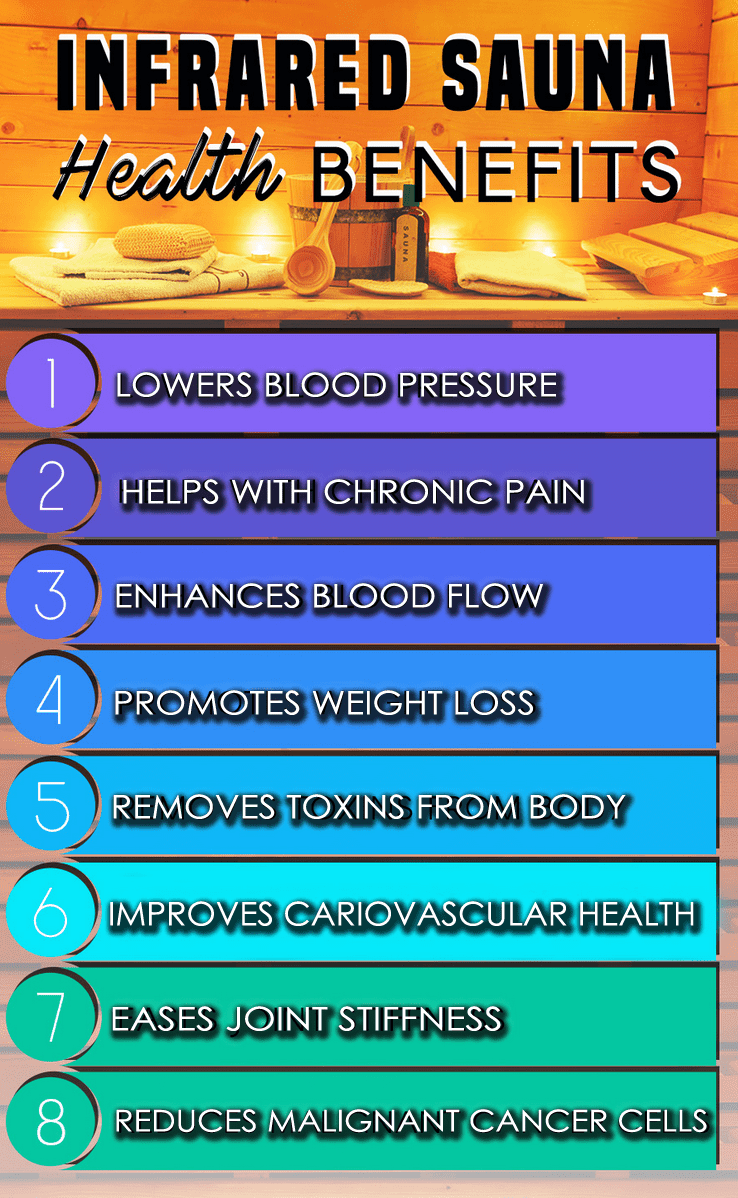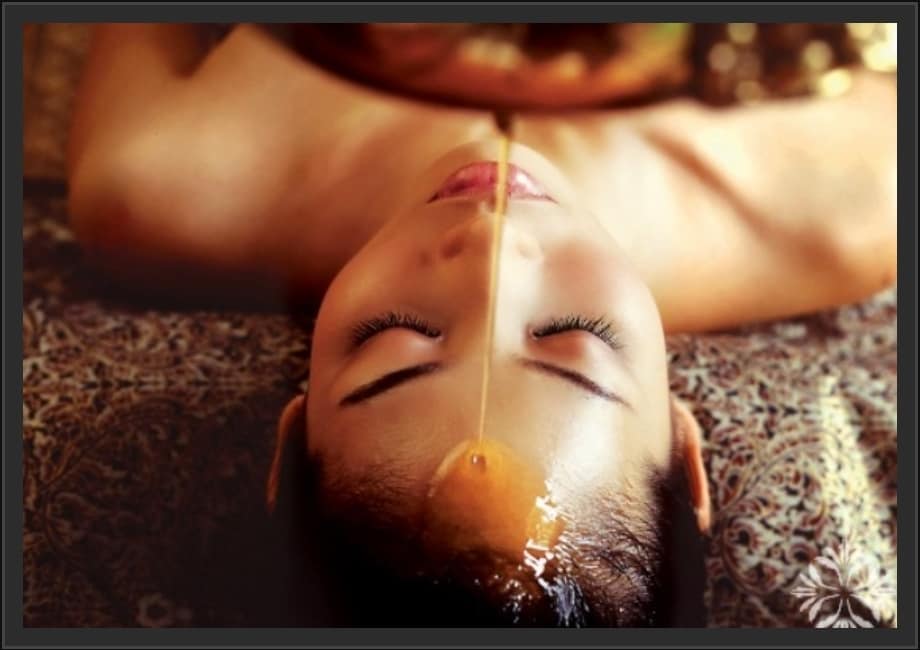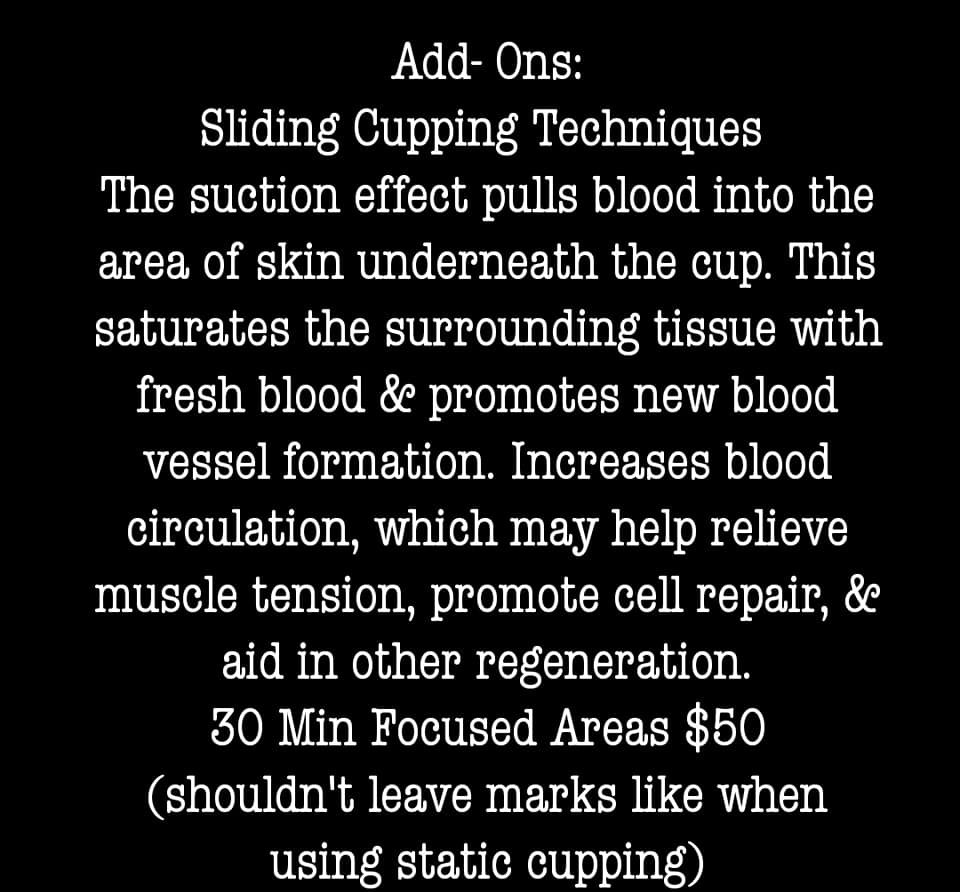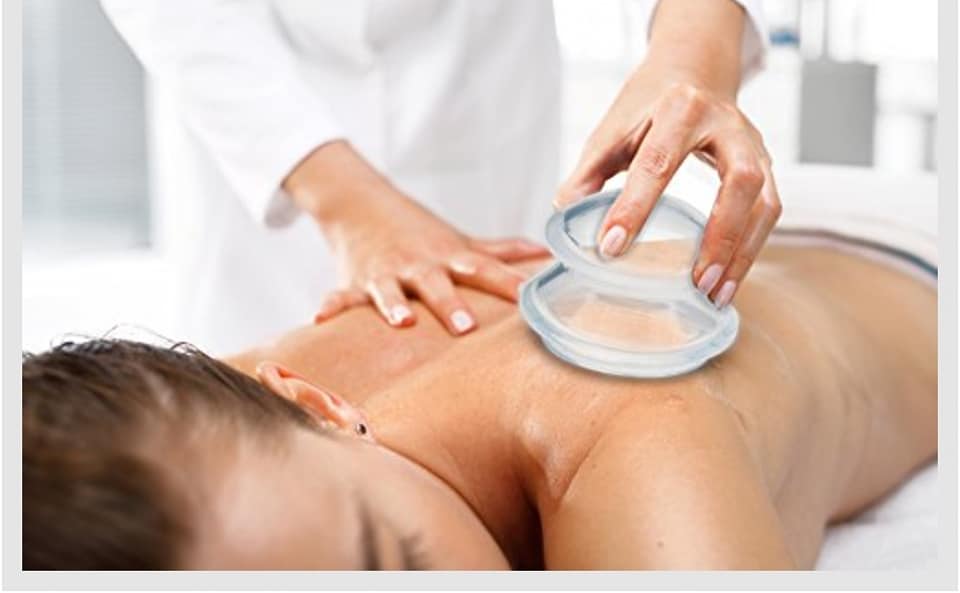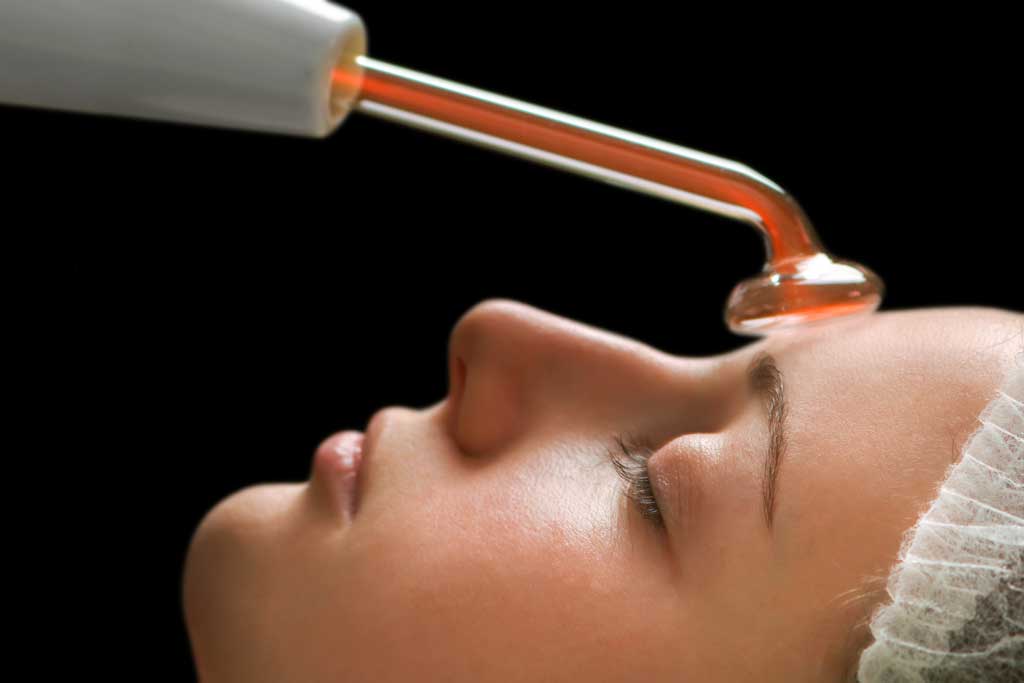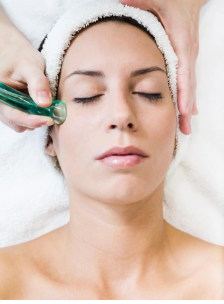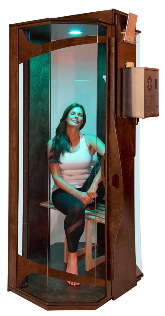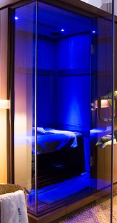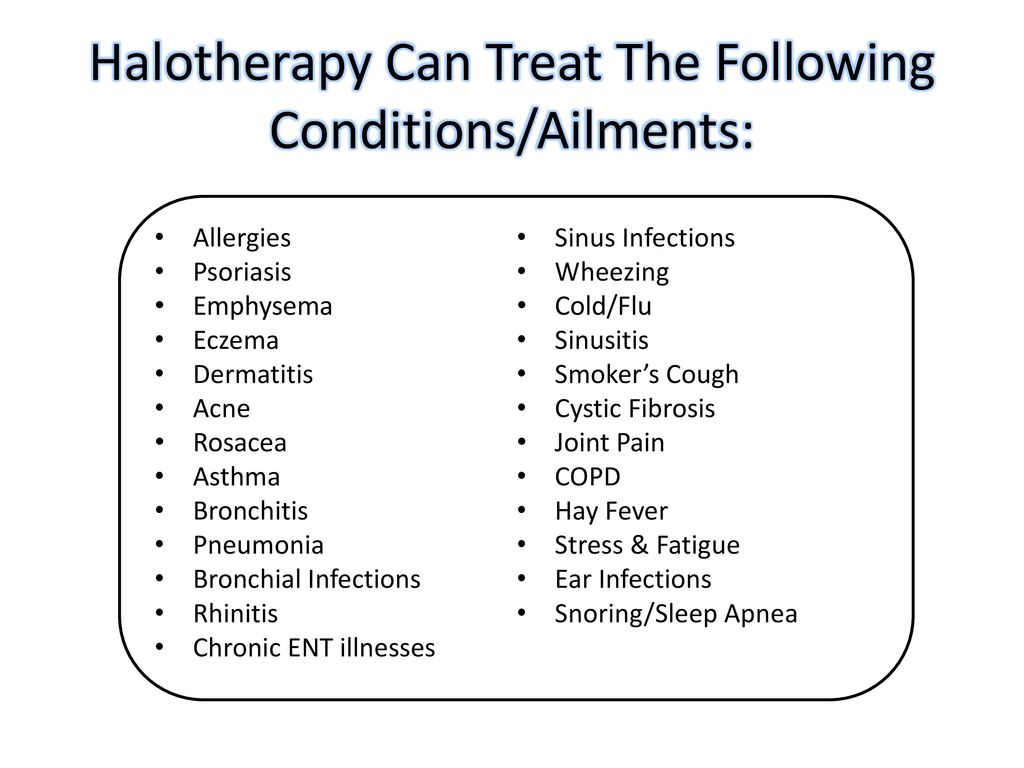 Halotherapy (Dry Salt) Booth
Booth has bluethooth music
Light Therapy
Halogenerator creates a cloud of dry salt.
Just Relax
Just Breathe
20 min session for $30
Infrared Sauna
Booth has bluetooth to allow you to listen to your own music.
Assortment of colors to choose from for Light Therapy.
Sweat bad toxins away, burn calories like crazy and boost your immune health during each sauna session.
Up to 30 min session for $30
Signature Massage:
Dont know what Massage STYLE to book?!? Our Signature Massage can be customized to your needs for that session. The pressure as well as techniques can be adapted to suit you. So just speak to the therapist before beginning seession. Mention the area that you need more focus on, then just relax.. because you are in good hands
Lymphatic Drainage/Dump:
A powerful, natural & effective way to flush lymphatic fluid out of the body. It is most often used to improve immune system functioning, or to remove excess lymphatic fluid - a condition known as Lymphedema. Most often it causes visible swelling due to lymph fluid retention. The manual therapy consists of gentle rythmic stoking motion, that stimulate the circulation of lymph in order to speed up waste removal in the body. Excellent therapy for Lymphedema, Pregnacy, Weight loss, Sinus Congestion, Arthritis, Migraines, Headaches, Mastectomy, and Pre & Post Surgery.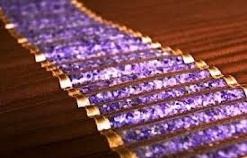 Amethyst BioMat Therapy
A Therapy of Light, Heat, and Crystals.
The "Amethyst Room" has an atmosphere designed to relax you, as you lounge on more than 15 pounds infrared heated Amethyst Stones.
Increases Blood Circulation, Reduces Stress & Fatigue, Soothes and Relaxes muscles.
45 min session for $30

Vibroacoustic Therapy
Sound Therapy that heals on a cellular level. The human body is mostly fluid. Vibrations through the mat help to balance neurotransmitters during a deep acoustic cellular massage.
The room also has a 70" flat screen playing your choice of relaxing videos. Such as Beaches, Rainforest, Waterfalls/Steams, Outer Space, Landscapes, Fireplace, & Flowers.
Reduce BP, Reduce Stress, Minimize Pain, Promote Serenity, Sensory Awareness, Helps Cognitive Issues, Reduces Tremors w/ Parkinson's Disease, Reduce Nausea, Fatigue, & Depression.
45 min session for $30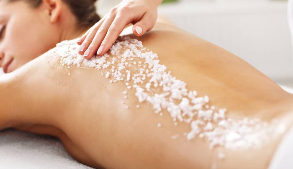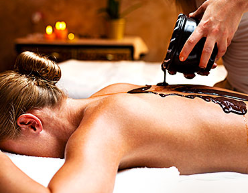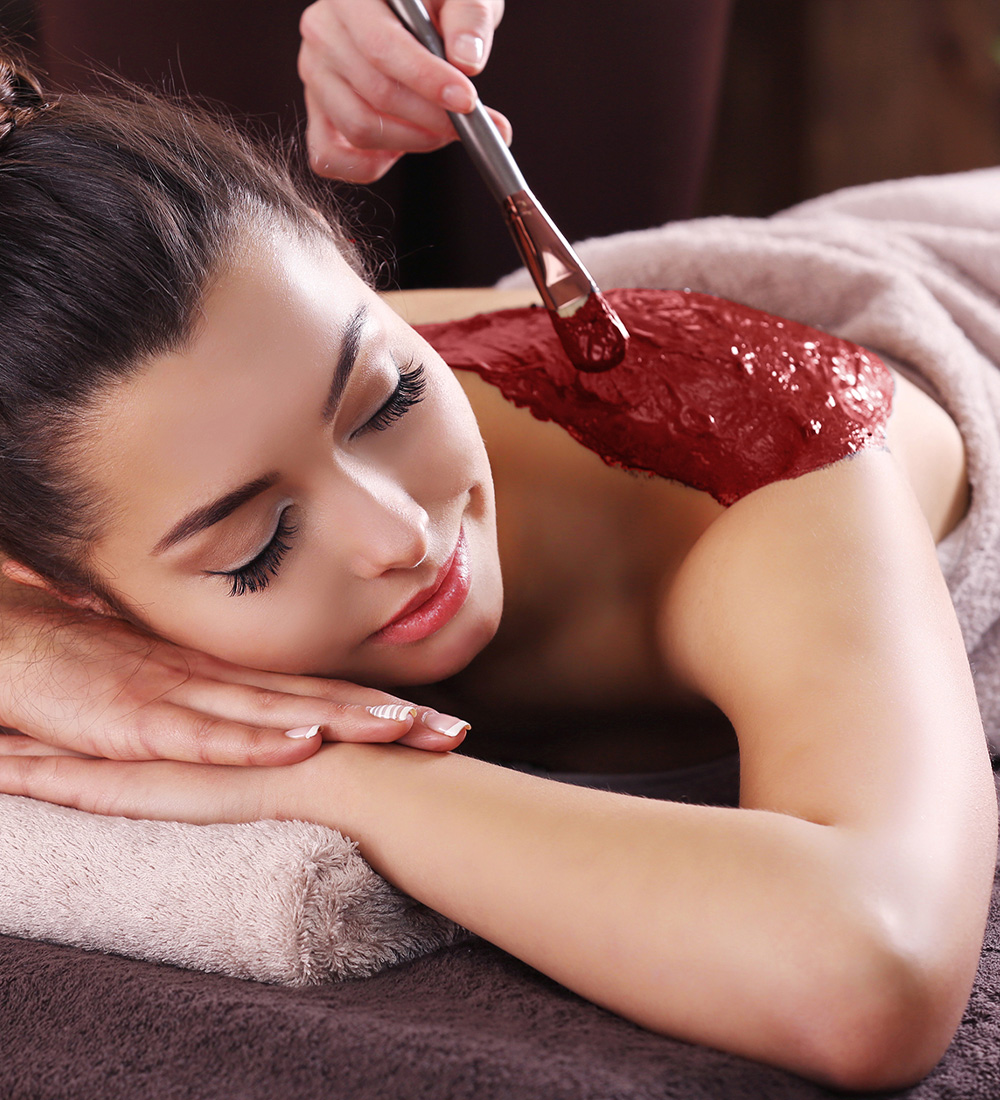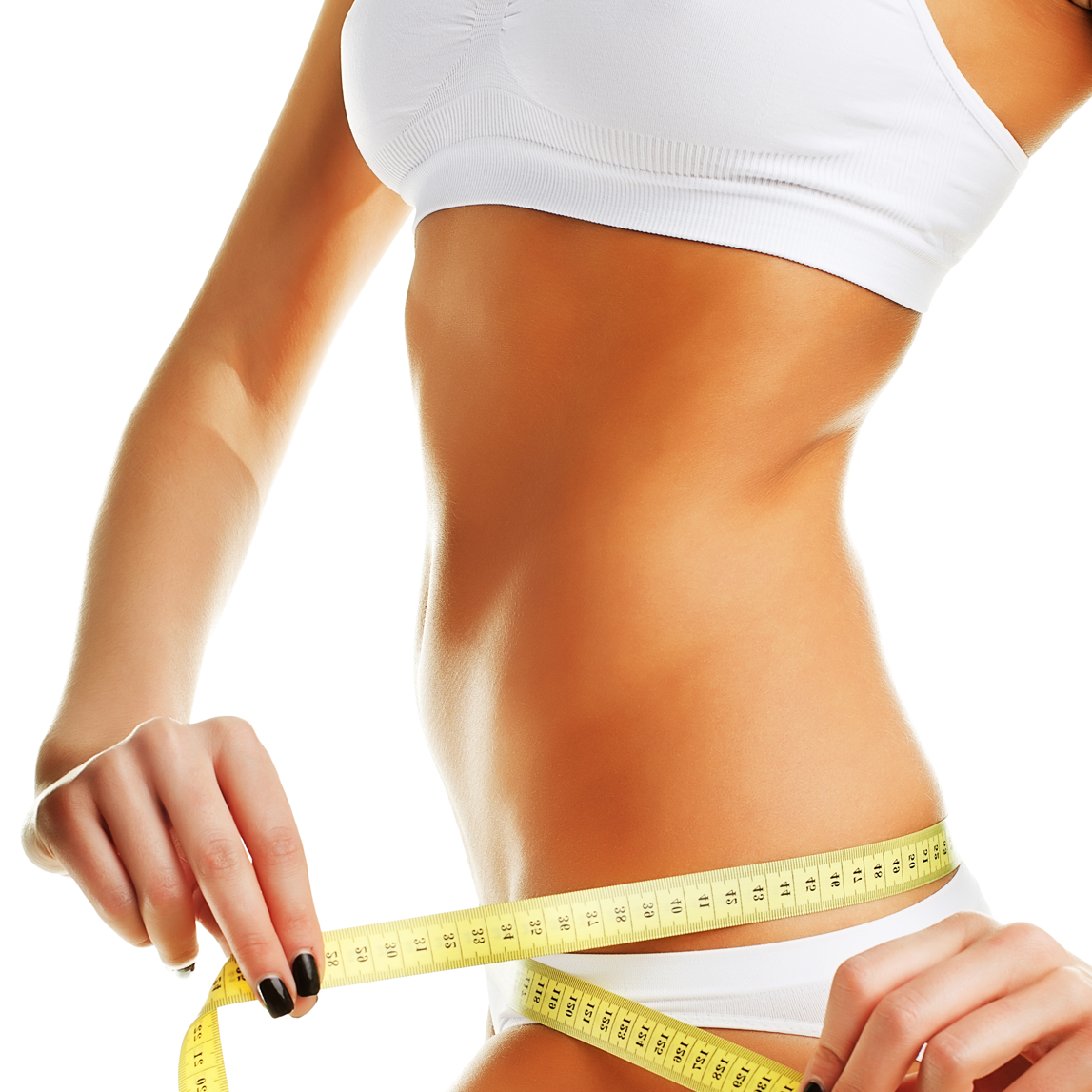 Chocolate Mud Body Wrap
Imagine being immersed in the decadent aroma of chocolate, an endorphin & serotonin stimulant, has a positive effect on your mood & cognitive health. In addition to its pleasure inducing qualities, chocolate is antioxidant rich. This free radical defense mechanism protects you from many types of cancer & slows the signs of aging while increasing skins elasticity. Vitamin & mineral rich, this popular body wrap treatment supports your health with potassium, copper, magnesium, & iron. Important minerals to support your cardiovascular & muscular health. Indulge in our chocolate body wrap. Stimulate your peace & well being on a chemical level, remineralize with its medicinal qualities & melt into the decadent aroma of chocolate in this full body firming & moistening chocolate treatment.
anti-aging, skin tone, cellulite reduction, remineralization & detoxifying.
$130 sessions that take about 90 mins.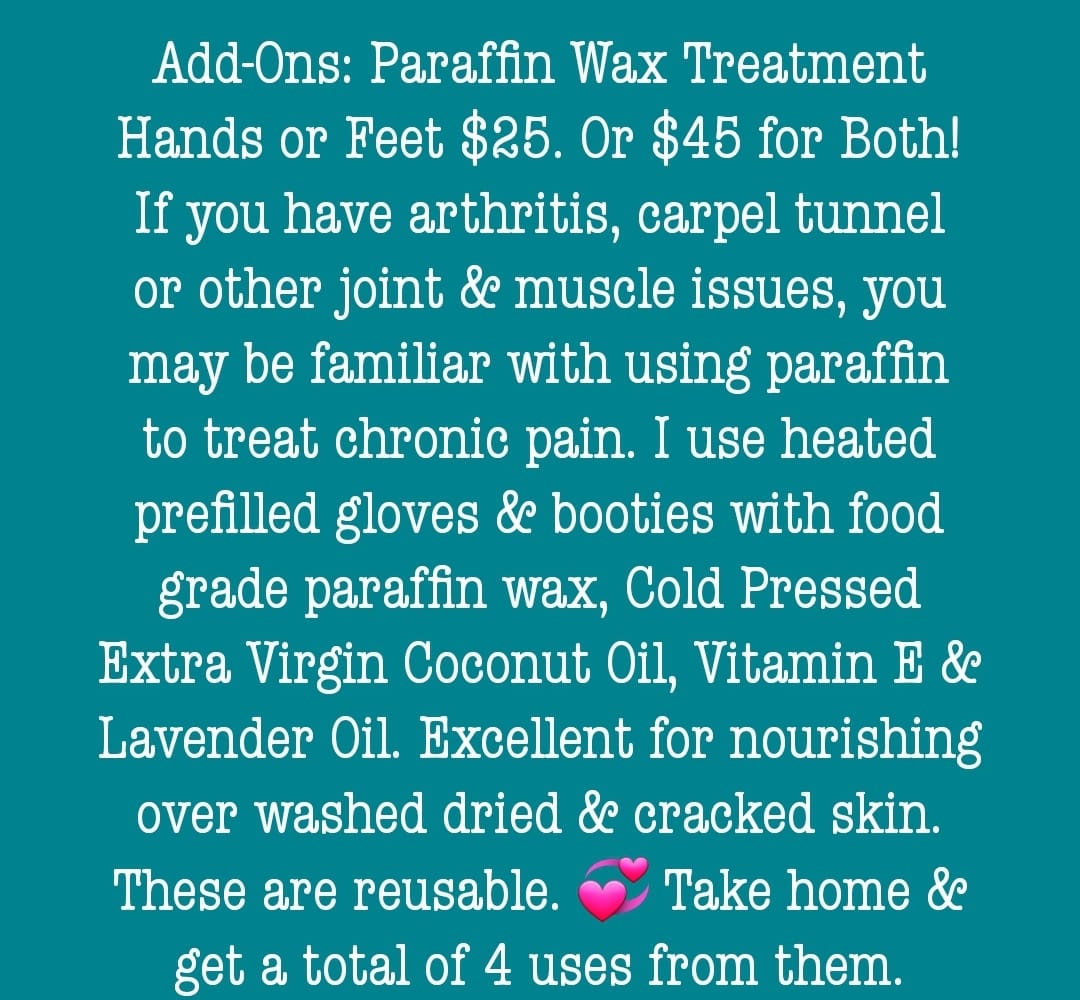 Your choice of SALT or SUGAR Body Polish!
Brown Sugar, Chocolate, Cranberry, Mango, Coconut & Lime, & seasonal selections.
Looking for a healthy, youthful glow? Pamper your skin (the largest organ of the body) with one of our pure, revitalizing sugar or salt scrubs. Each of our treatments includes an individualized integrated aromatherapy, ozone steam & full body scrub treatment of your choice.
Anti-aging, skin tone, cellulite reduction, rough dry skin of all skin types, arthritis, rosacea, redness or inflammation.
$130 sessions take about 90 mins.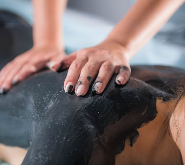 Sedona French Red Clay Mud Body Wrap
The most effective anti-oxidant and anti-aging formulation. This blend purges toxins, leaving the skin soft and remineralized with a noticeable glow. vitamin E, grape seed, bladderwrack, irish moss, & sage essential oils are infused into Sedona clays. Rich in magnesium, Vitamins A, B, B12 and E, iron & amino acids.
Anti-aging, skin tone, remineralization and detoxifying.
$130 sessions that take about 90 mins.
Contour & Toning Body Wrap
We begin with dry brushing to tone the body while cleansing the liver, increase circulation to vital organs, detoxifies the lymphatic system & assists with diminishing the appearance of cellulite. Then apply an oil to naturally fight cellulite with a potent & nutrient-rich cellulite treatment that uses grapefruit, grapeseed, eucalyptus, & lemon citrus essential oils to release fatty acids into the bloodstream where your body breaks them down to fight unwanted fat cells and cellulite. Stem Cell our cellulite cream will restore your beautiful skin by providing a boost in natural collagen production & increasing skin cell longevity. A truly powerful combination delivering unmatched anti-aging skin care results. Helping regenerate those areas of interest! Firm, Tighten & Tone your skin with rich antioxidants, fatty acids & anti-inflammatory ingredients, the natural essential oils included in this blend are sure to be quickly absorbed by your skin & give you strong tightening, moisturizing & regenerating benefits.
$130 sessions that take about 90 minutes.
Dead Sea Mud w/ Chamomile Body Wrap
Harvested from the ancient waters of the Dead Sea itself this long sought out treatment is know for its healing properties & very high concentration of mineral rich content of potassium, magnesium, sodium, bromine & calcium, essential minerals for the body's balance. The Dead Sea has offered mud users relief from aching joints, stiffness, skin problems & other toxic aliments.
acne, eczema, psoriasis, arthritis, bone & cartilage inflammation, rheumatism, stress, fatigue, sleeplessness, anti-aging, skin tone, cellulite reduction, remineralization & detoxifying.
$130 sessions that take about 90 mins.
Sea Algae Mud Body Wrap w/ French Green Clay.
This formulation combines the detoxifying properties of sea algae with the hydrating & exfoliating benefits of clay, ancient sea salts, brewer's yeast, & spirulina to provide metabolic stimulation of the skin. Ideal for a cellulite treatment or weight-loss program.
Marine algae are the base of the food chain & contain all the minerals, trace elements, & vitamins essential to life. Providing remineralization, restoring balance & inducing relaxation, this treatment nourishes & hydrates skin while stimulating natural detoxification.
anti-aging, skin tone, cellulite reduction, remineralization and detoxifying.
$130 sessions that last around 90 mins.
Cupping Massage Facial
Cupping creates suction that pulls blood to the surface of the skin & increases circulation. That increased blood flow may help relieve muscle tension. The facial cups gently pull apart the many layers of skin & other tissue in your face, which encourages the production of collagen & restorative chemicals. It can help relieve sinus congestion & promote lymphatic drainage. Dermalogical Product used along w/ Hot Towels. $60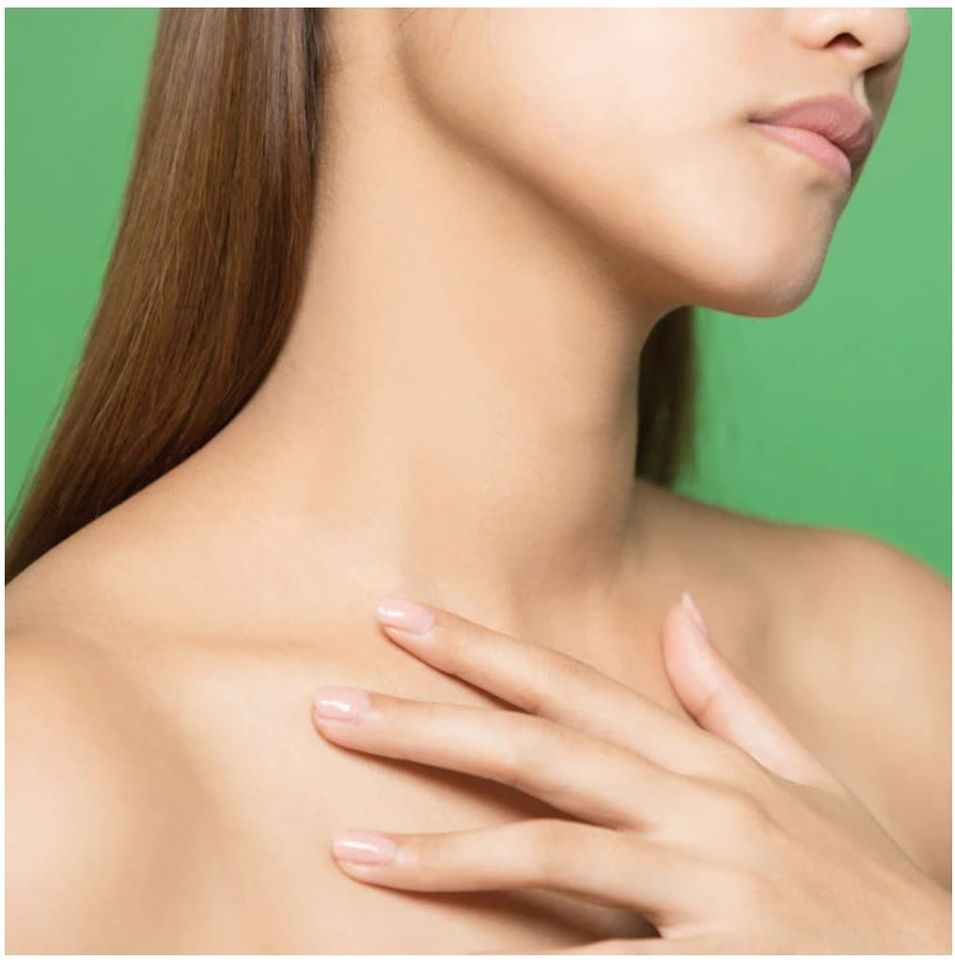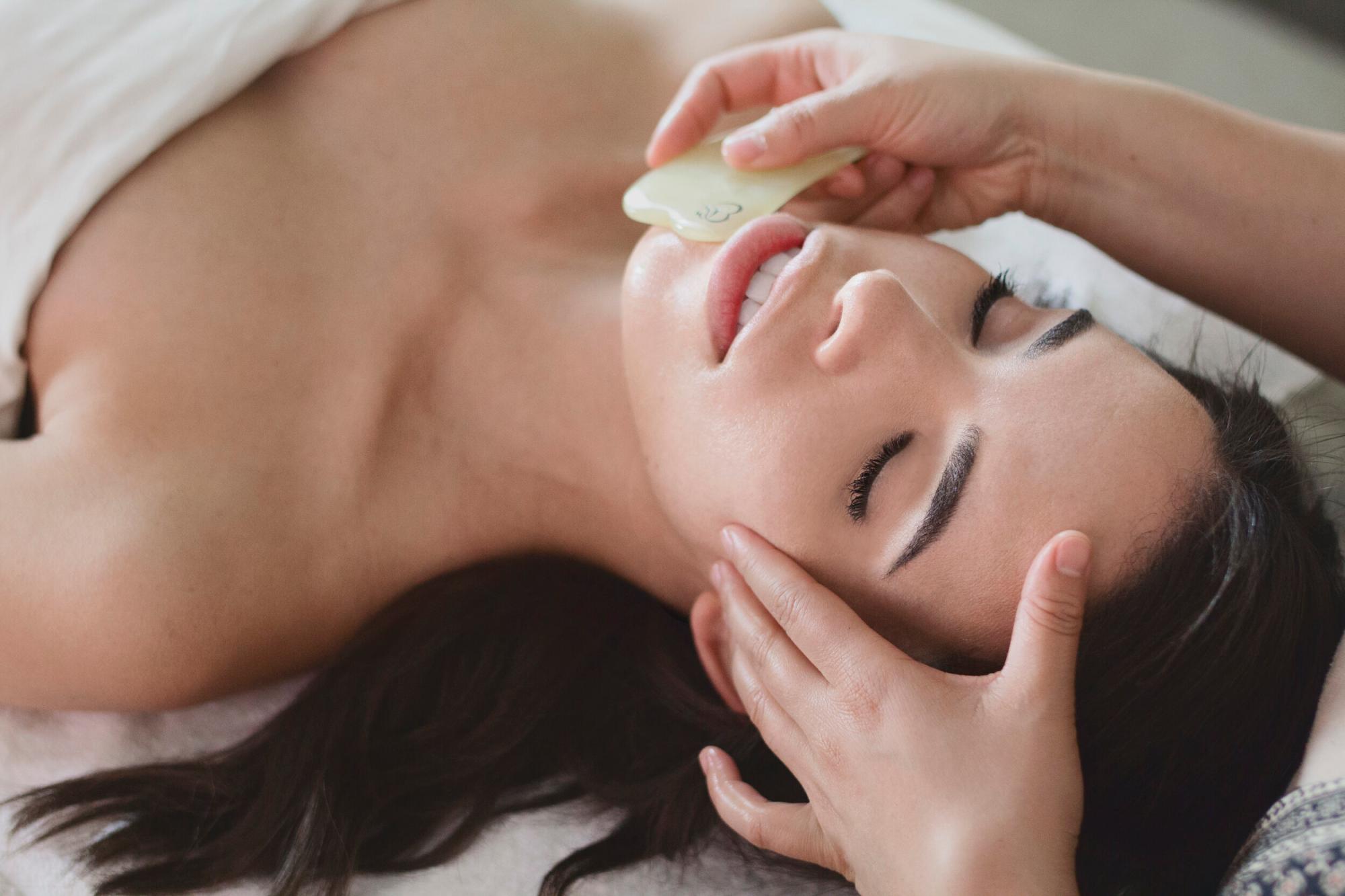 GuaSha Facials
Pronounced gwa sha, it's a facial treatment that involves scraping a flat jade/rose quartz stone over the skin in upward strokes to relax stiff muscles & promote tissue drainage. Unlike a traditional Gua Sha massage, it won't leave bruise-like marks on your face as it's done with a much lighter hand. The benefits extend way past relaxation & lessened tension—it's linked to clearer skin, fewer wrinkles & a more sculpted youthful appearance. Dermalogica Products & Hot Towels also used. $60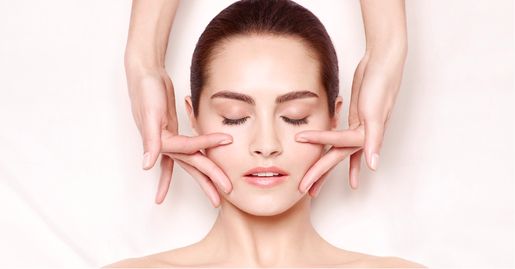 Neck & Decollete Skin Treatment Facial Add On
The neck & chest are exposed to & affected by the same environmental factors & show the same damage as the face, while having fewer oil glands & melanocytes. If we only treat the face, it becomes much brighter & suppler, which exaggerates the appearance of aging & sun damage in other areas—especially those immediately adjacent. It improves tone as well as decreasing sagging & the look of crepiness in skin. ONLY $15 with Facial Session Purchase!!!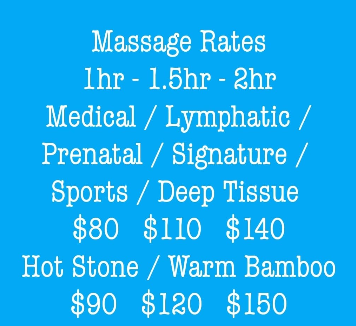 Warm Bamboo Massage:
The soothing warmth of the sticks relax the muscles, producing a veritable "muscle melting" sensation like no other. While the tools deeply knead the musculature, tention quickly dissipates, eliminating knots & congestion, If you have yet to try this increadible service, then you are deeply missing out on a treatment that heals body & soul.
Hot Stone
Massage:
Smooth heated stones glide over the body for relaxation, and also for deep heat into those tight muscles. This tool aids to soften muscles.
Hot stone massage is a healing treatment that has been used for many centuries. In ancient times, a hot stone massage was used as a spiritual healing ritual to cure many illnesses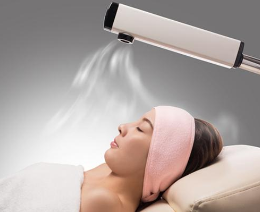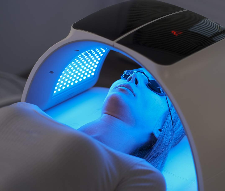 LED Light Therapy & Infrared
Add-On For Facials $20
Four different wavelengths of light (blue, yellow, red, and infrared), Treat skin conditions all over the body, such as acne, scarring, and wrinkles. In a single sitting, you'll be able to target large expanses of the body more efficiently to help improve skin appearance and health.
Great for blood circulation, improve damaged tissue to create a firm and smooth complexion.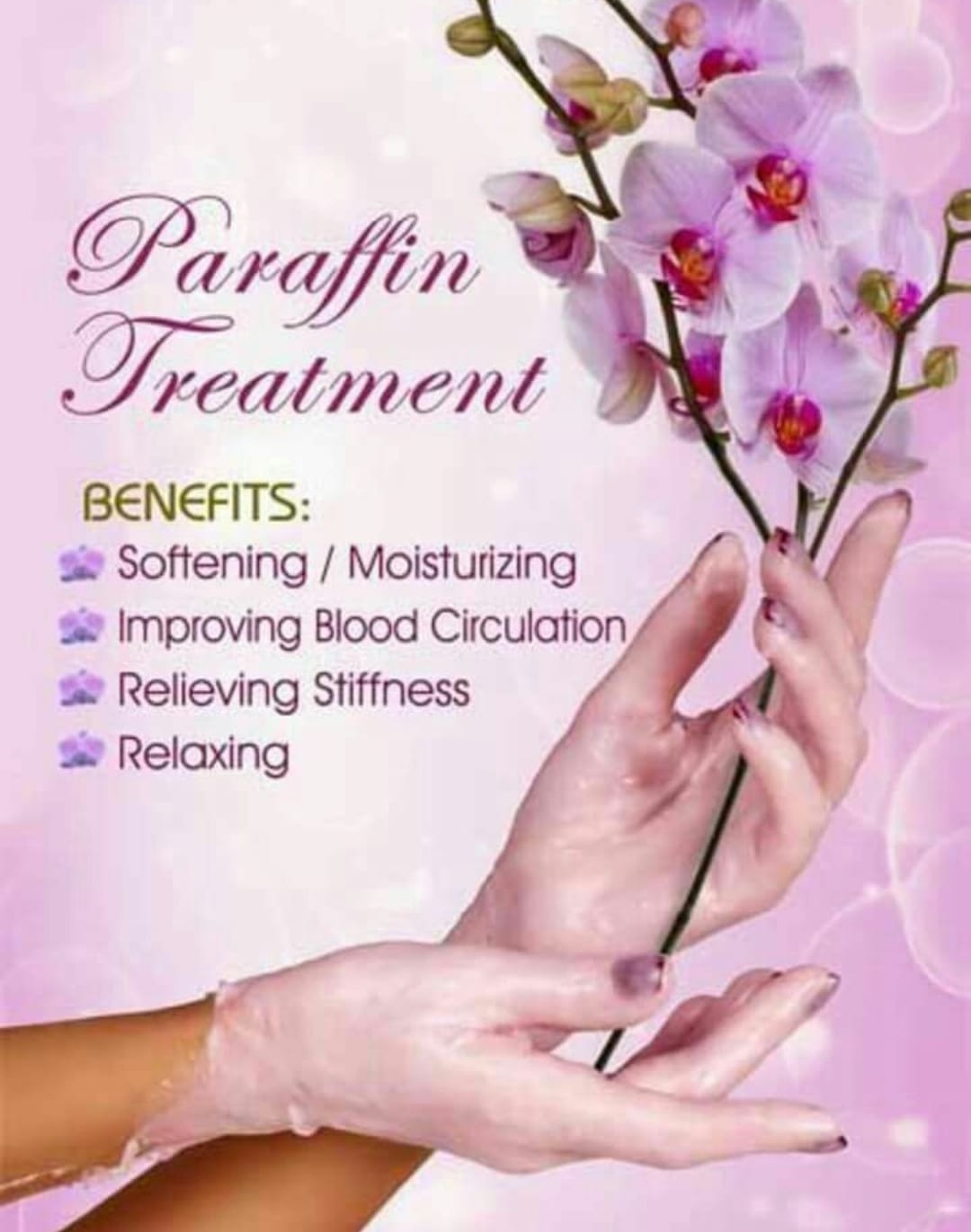 "Nothing Basic about this Facial"
Both therapeutic as well as rejuvenating. Dermalogica products are used to clease & hydrate the skin. HotTowels or Cryo Therapy will be customized to clients needs.Excellent to reduce puffiness due to allergies& TMJ Syndrome melts away with each stroke. $60
Ayurvedic Hair & Scalp Massage
Warmed oil is poured over the forehead streaming gently onto the scalp. Allowing you to be deeply relaxed with a calming of the mind. This practice eases headaches, helps with fatigue, stress & pain. It can strengthen & thicken the hair. Also promotes sound, restful sleep. Improves brain function & relieves tension in the central nervous system to promote a feeling of well being. After the session you will have a cap put on before leaving & you can wash it out at home at your own leisure.
$60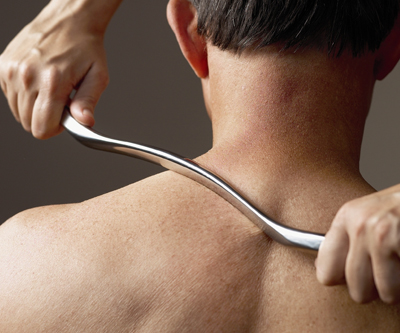 Graston $15 Add-On For Massage
A therapy in which hand held instruments are used for scraping to break down the scar tissue and fascial restrictions in soft tissues (muscles, ligaments, tendons, fascia, and nerves).
Separates and breaks down collagen cross-links, splaying and stretching connective tissue and muscle fibers
Facilitates reflex changes in chronic muscle holding pattern
Alters/inhibits spinal reflex activity
Increases the rate and amount of blood flow to the impacted area
Increases cellular activity in the region
Increases histamine response secondary to mast cell activity
During a Graston Technique treatment, you may feel slight discomfort, but treatment duration is typically quite brief, usually around 30 to 60 seconds for each area. Pink- or red-hued skin is completely normal and expected following the treatment, simply because the technique dramatically increases circulation within each treatment area.